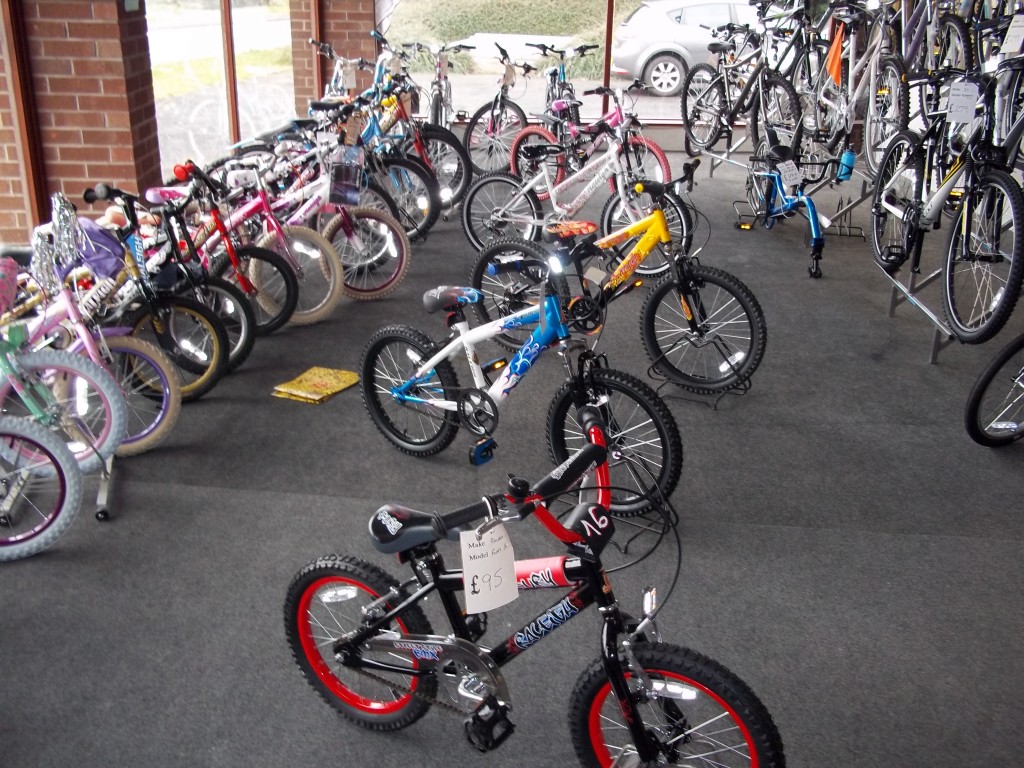 Please feel free to call into our showroom for a look around
You will find a great selection of cycles from some of the industries leading brands such as Raleigh, Diamondback and GT click on the links on our home page to view the full ranges available from each.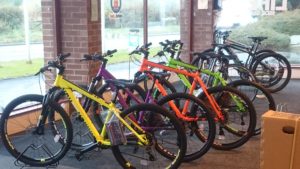 If you buy a bike from us it will be fully built up and checked over in our workshop at no extra cost so that when you collect it all you have to do is jump on and ride it.
We operate an all year round savings scheme and at Christmas time offer free storage on all bikes bought till nearer the big day.
Tax Free Bike Schemes
At Haugh Head we are happy to work with both cyclescheme.co.uk and bike2workscheme.co.uk which can save you up to 42% on a bike purchase, as part of the Cycle to Work scheme.
For more information please visit the shop or contact us.
cyclescheme.co.uk
With Cyclescheme, you can get a tax-free bike, which for most people means they save about 32% of the cost.
• Huge savings on the cost of a new bike and safety equipment • Spread the costs over a year and save on your income tax and National Insurance contributions • Visit our shop to make your choice of cycle • Market leading End of Hire process ensuring the best savings
For more information visit: www.cyclescheme.co.uk
Or call: 0844 879 5101
bike2workscheme.co.uk
Bike 2 Work Scheme Ltd is a provider of the Government's Cycle To Work Scheme, a nationwide initiative that aims to get the country's workforce out of their cars and into the saddle.
Employee Benefits • Save up to 50% on the cost of a new bike and equipment • Cost is spread over 12 monthly interest free payments • Save money on travelling costs • Lose weight and tone up • Cycling improves your general health and well-being and reduces stress levels • Reduce your carbon footprint • After sales service • Look good, feel great, save money and help save the planet!
How Does It Work? • Employer registers with Bike 2 Work Scheme • Employee visits our shop to make their selection & obtain a written quote • Employee presents written quotation to their employer for authorisation • Employer makes payment to Bike 2 Work Scheme as per initial written quotation • Employee presents Bike 2 Work Scheme voucher to our shop and collects their bike/equipment • Interest Free Monthly Payments Commence
Employer Benefits • Fitter, healthier and more productive staff • Healthy staff are less likely to be absent through stress or illness • Savings on employers NI contributions (up to 12%) • Reduce your business carbon footprint • Cycling to work reduces congestion and demand for parking • Your company will be registered with Green Achiever and listed in the Green Achiever Business Directory
For more information visit: www.bike2workscheme.co.uk
Or call: 0800 612 2603